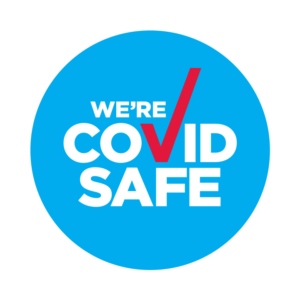 The Long Weekend of Long Lunches
We're bringing back the long lunch and extending our opening hours this Australia Day Weekend.
Choose our special 4 course a la carte menu or 6 course degustation menu & the table will be yours for the whole sitting.  Arrive at the time of your choosing, settle in and enjoy those gorgeous Balmoral views.
This offer is available for lunch only from Saturday 23rd January until Tuesday 26th January.
More of a picnic on the beach person? We've got you covered.
Picnic boxes will be available for pre-order & collection on Australia Day. For those of us a little less organised, a sausage sizzle will on offer outside the Kiosk.
Our full take away menu will also be available, along with cricket bat kits, of course!
Australia Day Weekend at Bathers'
RESTAUARANT
Long lunches Saturday 23rd – Tuesday 26th January
3 course a la carte: $110
2 hour sitting
4 course a la carte: $140
unlimited sitting time
6 course degustation menu: $150
unlimited sitting time
PICNIC BOXES
Orders close 2pm Sunday 24th. Phone: 9969 5050
Charcuterie Box $95
pork, pistachio & duck terrine, prosciutto, ham, salami, selection of Australian cheeses, crackers, baguette
Cheese Box $80
selection of Australian cheeses, fresh & dried fruits, nuts, quince paste, crackers, baguette
Seafood Box $120
cooked prawns with cocktail sauce, rock oysters, tea smoked salmon with salmon caviar, grilled octopus, tuna sashimi
Sandwich Box $60
turkey & cranberry, prawn cocktail, roast chicken, classic deli, BLT
Dessert Box $75
Anzac biscuit sandwiches, lemon meringue tarts, traditional lamingtons, native Davidson plum lamingtons, pavlova
Set on Sydney's Balmoral Beach overlooking Middle Harbour, the much-loved Bathers' Pavilion combines beachside elegance with a 1920s art deco soul and Mediterranean charm. Bathers' is the perfect Sydney restaurant with a view for special occasions, life's celebrations, a family meal or even the ultimate beachside fish and chips.
Owners Ian Pagent and Jessica Shirvington deliver the best of Australian coastal dining, from beach snacks through to fine dining, across a variety of different spaces within the grand heritage building. All with spectacular views over Balmoral Beach.
It's classic. It's coastal. It's Bathers'.
Australia Day weekend 2021
The Long Weekend of Long Lunches